Running
Diva
Mom 
RRCA & ACE Certified Women's Running
Coach & Personal Trainer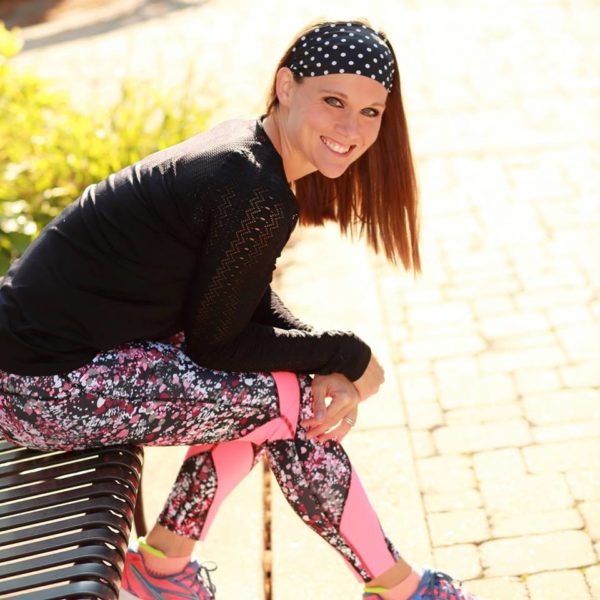 Running Diva Mom 
Women's Running Coach
& Personal Trainer
Sun Prairie, Wisconsin 
I'm Jamie Adcock and started Running Diva Mom in 2009 and have coached & trained close to 1000 runners - primarily women and mothers - of all ages and abilities with various goals. Being a women's running coach and personal trainer has been a great way to share my passion - and I'm happy to share my experience and journey with you! I enjoy being able to share my love for running and fitness with people who have previously disliked it, are looking for a new challenge, wanting to ease into exercise, or are looking to make a lifestyle change.
My method and principles are based on a gradual build up to your selected distance or goal. Whether you are running your first 5k, braving your first half or full marathon, focusing on speed or just getting into cardio and strength training, as a women's running and fitness coach, I can help. We will work together to determine your current level of fitness and create a custom plan tailored to you and your busy life.
Or, if a group setting is more your thing, I offer several running and fitness groups throughout the year for all distances and abilities - to provide motivation, camaraderie, and accountability.  Training together in a supportive group of women has been a great way to meet other runners with similar goals in the Sun Prairie area. If you've never considered a women's running and fitness coach, now is the time!
I invite you to look around and review my different program offerings. I offer private sessions, running groups, personal training, and virtual coaching options. Whether you are limited on time or a budget - I offer something for every woman and her goals. Or, sign up for my monthly newsletter to stay in touch with new groups and classes that are offered - just sign up with your email below and check your inbox for weekly inspiration!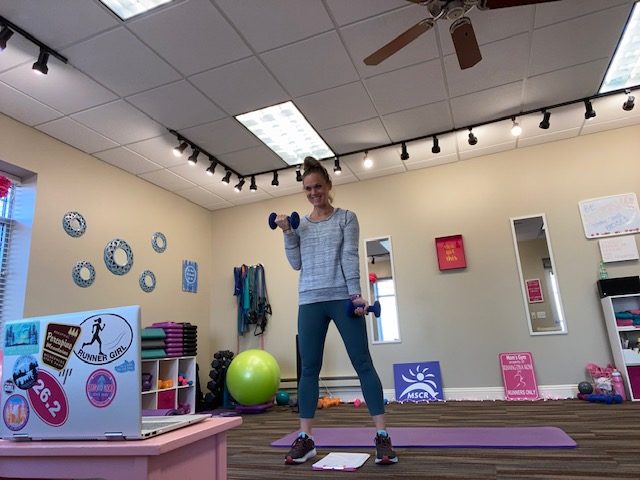 Don't Fear Moving Forward
Fear Standing Still 
Running Diva Mom
I live with this motto every day. I am a busy mom of three and am constantly on the go. But it's important for me to take time each day for running, exercise, or just getting out for a walk with my family. Being on the move and running, especially, have shown me how to be a better mom, wife, and friend. I make time for myself - not to be selfish - but because it makes me the best version of myself in everything that I do. You're never stuck - all it takes is moving one step forward.
As your Women's Running and Fitness Coach,
I can help you move forward, too!
Stay Up-To-Date With
Running Diva Mom
Hey Moms, You Are Worth It!
8 Steps to Develop Healthy Habits with Running Diva Mom
A Guide to Replacing Your Running Shoes
A Busy Mom's Guide to Tracking Your Food
Virtual fitness offerings helped me adapt.

I like your online offerings. It's given me motivation to take care of myself while taking care of many other things during this crazy year. This class is great no matter if you're getting started or supplementing your workout routine. I appreciate the different modifications and challenges, too.

Beyond that, I just wanted to let you know I appreciate your encouragement and enthusiasm. They are a great complement to your knowledge and coaching. And you exude confidence! (insert fist bump emoji).
Now, I actually enjoy running!

I have loved getting to know and running with Jamie.   I first met her a few years ago in a couch to 5K class.   I let my running slide after that class, but last summer I decided it was time to get back to it.  I met with Jamie and we decided on private coaching for the summer.   Seeing that Jamie could actually get me to enjoy running, my 2 teenage daughters decided they wanted to do it with me.   We spent the summer running together and I can't believe I am saying this, but we loved it!!!!!  I have continued with Jamie through the winter and I'm excited to get back outside.   Jamie motivates me to do things I never not only thought I could but things I would not have even tried without her!  
Happy, running wife; Happy life.

Since Cindy has started running she has become much more confident in her day to day life. She now seems to have the feeling she can do anything. As for our relationship, I think we can both thank each other for where we are today in our "running" relationship. In the beginning, when Cindy was doing the Couch to 5K, she would make up excuses to not go to your training sessions. I would see what she was doing and I would encourage her to go. Begrudgingly she would go and when she got home she would always say it was great. As her self-confidence grew, the excuses stopped. When Cindy started running I was not able to run to the end of a driveway and back. I could barely tie my own shoes. I started going with Cindy during her C25K training. I would walk and she would run. I used to run in 30 seconds sprints to catch up to her. That was 2 years ago. Now I run 4 miles 3 times a week in 40 to 45 minutes. I can tie my shoes, pick up a pencil from the floor. I have not felt this good in almost 20 years.  
Marathoner & Ironman in one household - we did it!

I trained for the Milwaukee Marathon 2016 last summer with Jamie. It was a great experience! She kept me on track and with two kids and a full time job AND a husband training for Iron Man, that was so important to me! The schedule was easier than I thought it would be! Very doable for a mom! The race went great, minus the rain! I made my projected time and actually enjoyed it! So much so that I signed up for a second marathon 6 weeks later. It was a wonderful experience!
She held me accountable across the distance.

When I first signed up for the Glass Slipper Challenge at Disney, I thought no problem I can do this.  Little did I know at that time that I would be traveling in Europe for a couple weeks and be sick for a few weeks afterward.  Jamie came up with a training program that was condensed to a couple months before the races were to take place.  Of course, there were days that I did not want to stick to the training program because I was tired of working late, but I must say that Jamie is the perfect motivator.  She would text me to see how my workout went that day and of course, I did not want to let her down so I went to the gym and followed my plan that she created.  She cheered me on even when I had doubt in myself.  She lifted my spirits on days that I was not going as fast as I would like to have.   Jamie is the best supporter and motivator that you will ever get in a personal trainer.  She is amazing and I am still blown away by her!

By the way, I did receive all 3 medals and I owe it to her. 
Running Diva Mom - Sun Prairie, WI
AS FEATURED IN
Runners World | Women's Running Magazine | SHAPE Magazine | Brava Magazine | Sun Prairie STAR