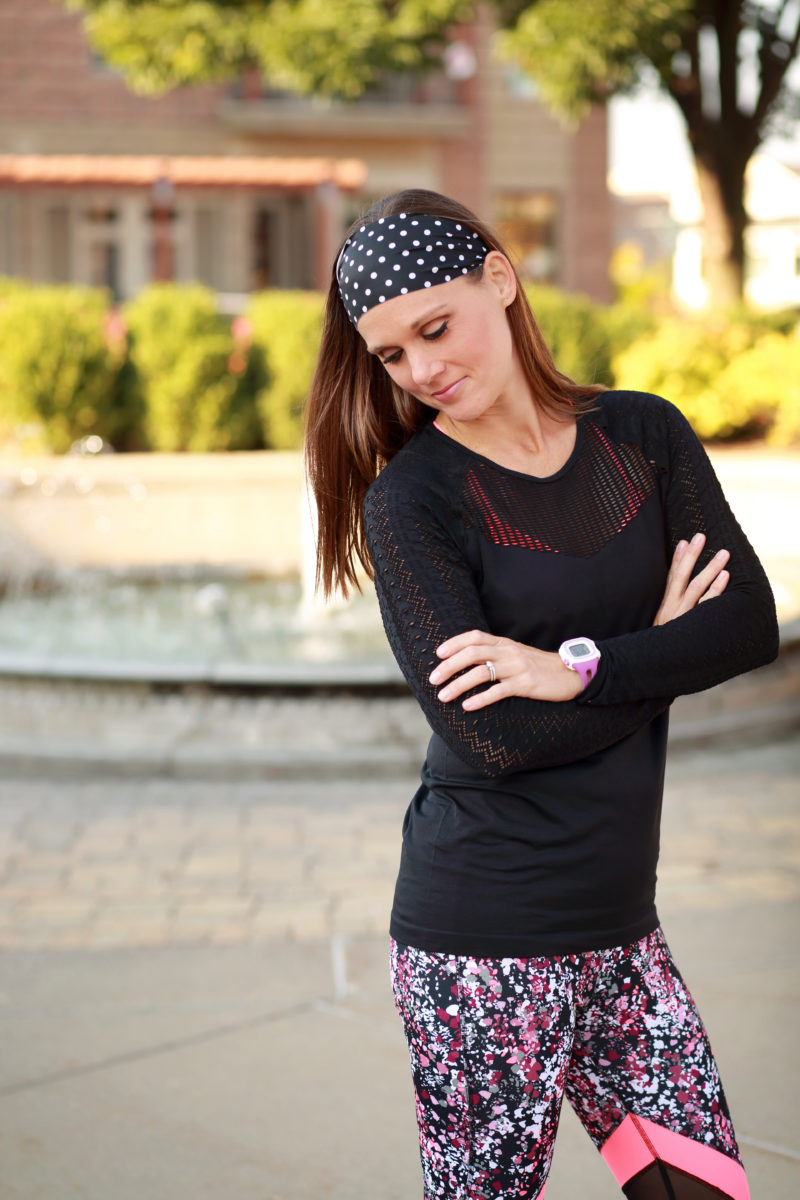 Why Running Diva Mom is Different 
Have you considered a Personal Running Coach?
Personal Running Coach & Certified Personal Trainer in Sun Prairie, WI
Selecting a personal running coach is a unique decision for each woman and I want to make it easy for you. Running Diva Mom is a unique opportunity for women in the Madison area - with a more personalized approach to running with customizable options, private training and group activities for maximum accountability.
Selecting A Personal Running Coach
When selecting me as your personal running coach, you will receive one-on-one individualized coaching. Personal coaching is done in a personal and private setting – via goal setting sessions, training runs, text and email support.
Group runs are completed in small groups and an encouraging atmosphere. You won't get lost in the shuffle, as routes are typically completed with an out-and-back route so that everyone is included – at every pace.
Many of us are mothers or busy women who struggle to fit in time for themselves around daily scheduling obstacles. Most of us hated running that dreaded mile in gym class. Many of us are looking for a small change or a big challenge.
As a busy mom of three, I know how easy it is to lose YOU in your family's routine. I develop my clients' custom training programs around their life – not the other way around.
If you need an accountability partner or some guidance, I would love to help you reach your goals. Please contact me below to complete your custom training program survey and let's get started! 
Why I Started Running
I started running in 2005 after watching a friend compete in Ironman Wisconsin. Up until that point, I had never had a regular fitness routine and had struggled with my weight. Running was the first form of exercise I actually enjoyed and therefore made the time to fit into my day. As the mother of a toddler, it was nice to schedule some time for myself. Running soon became a social outlet as I met other runners at races and through running blogs.
How Running Diva Mom Began
After reading several blogs written by other running moms, I decided to start one myself. I developed Running Diva Mom in 2009, which I felt described my bold, outgoing style out on the race course. I first used my blog as a personal journal with family and friends to record my training, race day accomplishments and to share how I incorporated my family into my fitness routine. Eventually, it evolved to include product reviews for active families, event promotions, and articles I'd written.
From Novice to Running Coach
In 2011 I was hired by the local recreation department to lead the first couch to 5k session. Over the next 9 weeks, I saw attitudes, commitment and personalities change! It changed me too. It's amazing helping people succeed and enjoy exercise – sometimes the first time in their life. As a Road Runners Club of America Certified running coach I help people achieve goals at various recreation departments and fitness facilities. I relate to my clients when training them or developing a custom program knowing the struggles faced balancing family, career and an active lifestyle.
I CAN RELATE TO YOU, YOUR GOALS,
AND YOUR STRUGGLES
I am passionate about running. As a Road Runners Club of America certified coach as well as an ACE Certified Personal Trainer, I get to share my enthusiasm of the sport with others. Even though I have been running for more than a decade, there were twenty-five years of my life when I was inactive and battling with my weight. I understand that making a lifestyle change is a choice – and it isn't always easy. I'm a middle-of-the-pack runner and love the journey!
With that said, I have completed more than 60 half marathons and 14 full marathons. Sharing my passion for running and being a personal running coach,  I've been able to lead close to 1000 women and children through my personal coaching programs.
Described by others as a "gentle encourager", I love to motivate my clients in a positive way as I watch them accomplish some of the most difficult goals they may ever accomplish!