Our family had the opportunity to try out Just The Cheese snacks this spring. We were sent several different flavors and products.  The kids and the adults all enjoyed them. However, my toddler didn't like the texture. (We can never all get 100% on board with something around here!) I personally preferred the bars more than the bite-sized snacks. They were more filling. All of the flavors I tried were delicious - especially Grilled Cheese and Wisconsin Cheddar. I wasn't quite sure what to expect. I was thinking that they would have a consistency similar to rice cakes. But they were definitely heavier and more dense. I love "crunch", so these were a perfect alternative to me from our traditional Goldfish, crackers and pretzels. I was surprised - even my husband kept comment on how much he liked the bars. These things are cheese and crackers -- without the crackers.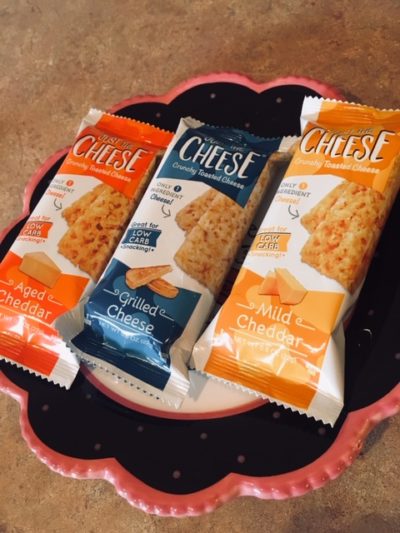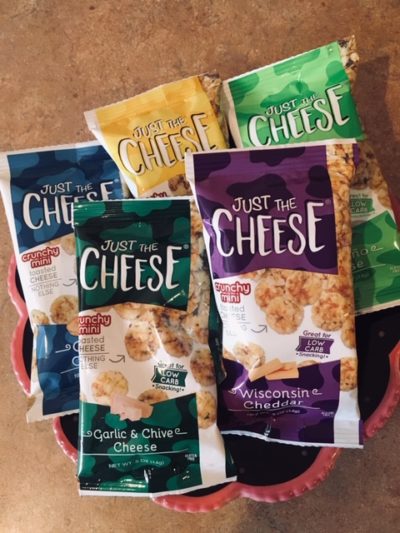 Two bars were a single serving and 150 calories. A package of the snack "minis" were typically under 100 calories.
They are portable, low-carb (one or no carbs) and high-protein (5-8 grams) snacks and easy to pack for school lunches, desk snacks and for upcoming summer picnics. Just The Cheese also declares that they are perfect, Keto-friendly snacks as well as gluten-free.  Hey, that's awesome.
Interested in giving these tasty snacks a try?  Local Cheesehead readers, you can find yours at Hyvee, Metcalfe's Market and at more locations throughout the Madison-area. Check the site for locations in your area.