The marathon mommy minivan has driven past Schumacher Farm Park in Waunakee numerous times, during our adventures over to the west side of Madison or to attend races in Waunakee. I had recently noticed county park signage, but wasn't sure if you could actually explore the property. Today, we decided to find out. That was part of today's adventure after all.
We turned off of the highway and drove up the driveway to the property. We were welcomed by several freshly painted buildings and barns. We quickly got out and explored the grassy trails in the prairie. The fifteen minute hike was perfect for the two of us. You could easily take a stroller on the grassy trail if needed. But we walked together on foot. She loves posing on every park bench along our hikes, so this area was perfect. She looks so deep in thought. We saw birds and butterflies and beautiful wildflowers before we headed back to the main area of the property.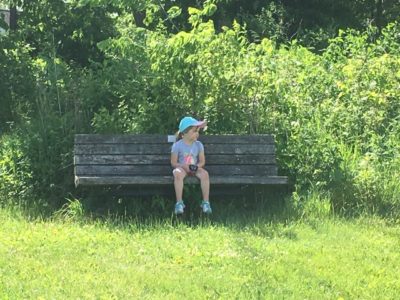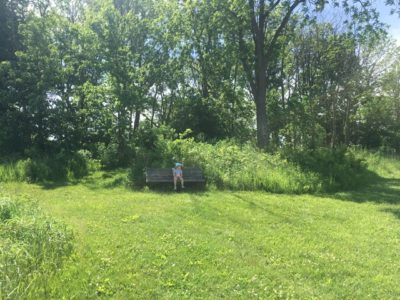 We were excited to see a Little Free Library, a sandbox, several unique features and buildings, outhouses and pit toilets (that the fascinated toddler had to try), and a chicken coop. There were so many picnic tables to choose from and I let her pick one next to the heirloom garden where we searched for strawberries. There were several pumps to explore, a windmill and farm equipment to check out.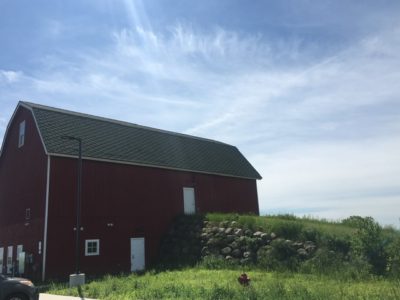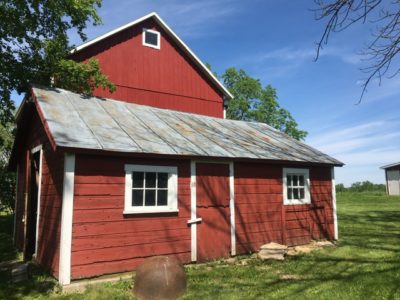 This is definitely a fun, little gem that everyone should think of checking out. It is right next to the highway, but a nice little escape at the same time. It was nice to sit and pause for an hour and explore something new together like this. The area is perfect for a short, solo hike and just the right size to spend an hour or two as a family - especially with small children. There are a lot of fun events, live music and kid camps available on the property. Make sure that you check out the Schumacher Farm Park Facebook page for a full listing.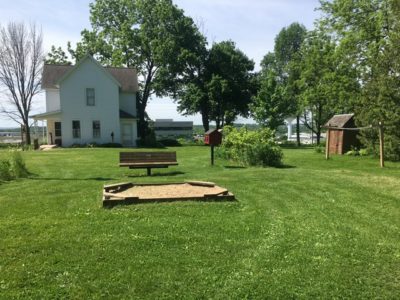 After our visit to Schumacher Farm, we headed a few minutes away to the Waunakee Village Park for some snacks, playground time, and exploring near the creek.