When our family visited Pigeon Forge and Gatlinburg, Tennessee for spring break last month - I knew that the Titanic Museum would absolutely be on our list to visit. My 17 year old was especially excited to visit the attraction, which calls itself the world's largest museum attraction. My 13 year old was looking forward to joining us too. We ultimately decided that my husband would take our 5 year old on go-karts and play arcade games elsewhere, so that the big kids could fully enjoy the experience of the tour and we could take our time. We were all really happy with our decision. It was a nice stress-free stroll through the quiet museum and we could read what we wanted and look at we wanted without feeling rushed. The museum was located just a five minute drive from our cabin and close to all the other attractions in Pigeon Forge. We did not have enough time during our last trip to enjoy this experience.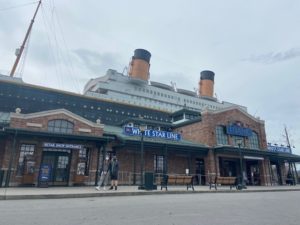 I arranged weeks in advance to make our reservation mid-morning on a Tuesday. Tickets are more affordable when purchased in advanced. There is also a family package option ($100), should you have a large family. We arrived early, prior to our reservation, and were put on a list to receive text notifications when we were "ready to board". When we arrived back at the "dock" we were socially distanced in line with our masks and given specific instructions regarding social-distancing, no photography (except in one specific room) and were given an overview of how the self-guided tour would work. We were each handed an electronic device, which we could use to listen to stories and descriptions of the archives. We were all also handed an identity of an actual passenger and their story. At the end of the tour, we would be able to see if we survived the Titanic, or not.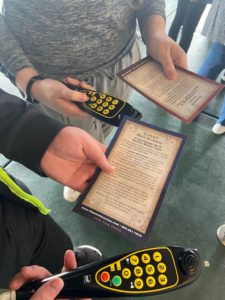 We were told that it would take two to three hours to tour the museum. We started with a group of approximately twenty participants. We didn't really stick with our group and started joining other groups, as we spent more time in rooms than others. We saw so many neat artifacts and replicas. There was furniture, clothing, lots of china, photos and diagrams that showed you what was in the ship and how the different levels of the ship varied. We honestly didn't use our handheld device much. We instead spent our time reading the stories, descriptions of photos and looking at all of the information that was in each room. The stories of the people traveling in each class were absolutely amazing. We were astounded by some of the stories of those who survived and perished and how families were reunited years later or never reunited at all. We ended up spending about two hours walking around inside.
During the last thirty minutes of our tour, we were brought to a more open space to tour some special artifacts that were "on tour" and a man was playing the piano. We were able to snag some photos of china, one of the violins played that night, some sheet music, among other things.
There were also several rooms where staff were playing roles from the ship - a captain, nun and more. They helped the experience become even more immersed.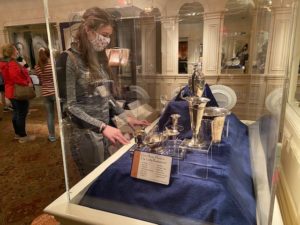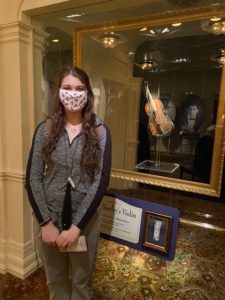 When my oldest looks back on our fabulous spring break vacation -- filled with so many adventures, unique experiences and family bonding time -- she says that this was her favorite moment from the trip. She absolutely loved it and it lived up to her expectations. I can't say that I blame her.
I was personally worried that it would be another "Wisconsin Dells" attraction and something cheesy or an over-priced attraction. But it wasn't. This was a great experience that I am so happy that I could enjoy with my big kids. Stepping back in time briefly and thinking about the majestic beauty of the Titanic at its departure and the lives that survived and that were lost at sea was truly a moving experience. The tour game us all the feels. One that we will not forget. I would highly suggest for anyone with children over 7-8 years old. To fully experience the ship and the tour, you're going to want to invest the suggested two to three hours. There weren't many small children on our tour.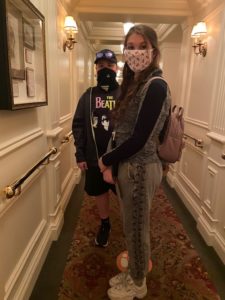 The tour ended at the gift shop. We grabbed some souvenirs, including this replica necklace which my daughter was thrilled to receive. The woman in the gift shop searched extra hard for this one that would fit her personality.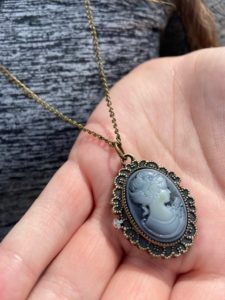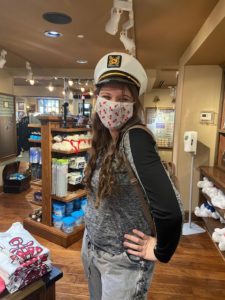 [Disclaimer: Some or all of our family received free admission to this attraction. All opinions are my own.]