About a decade ago, I invested in my first set of Knuckle Lights. Wow, have they come along way?! With limited daylight right now, being visible is super important. Almost any outdoor run that I do right now is in the dark. I need traffic to see me and I need to light my way on the road and sidewalks. Knuckle Lights are a very important component to my winter runs.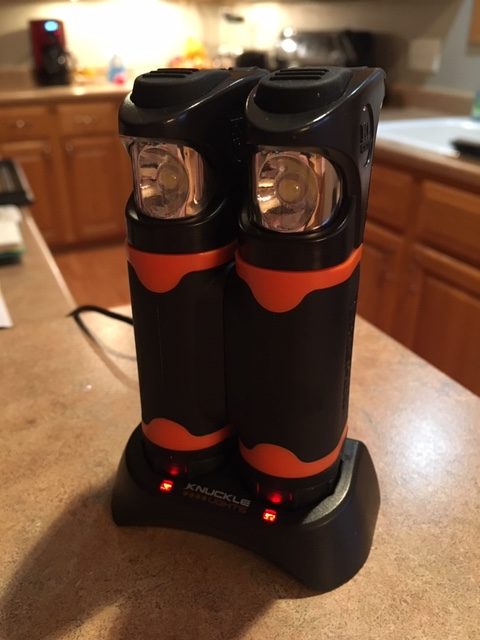 Knuckle Lights are so much easier than the standard mini flashlights that I use with my running groups.  These are super comfortable, lightweight and brighter than ever (280 Lumens and ultra bright) and no bounce. I have a pair of rechargeable Knuckle Lights Advanced. Instead of worrying about dead batteries, these simply need to be charged on my kitchen counter, along with all of my other devices. My set came with the charging dock and USB cable. The dock doesn't take up much space and they charged up quickly. The battery life varies from 4-12 hours depending on how you set the brightness. The lights can also blink to make you more visible to oncoming traffic.
I was surprised to see that they are also magnetic, so you can easily store them in your gym bag or on your counter, as a set. They remained stuck together while being transported in my gym bag.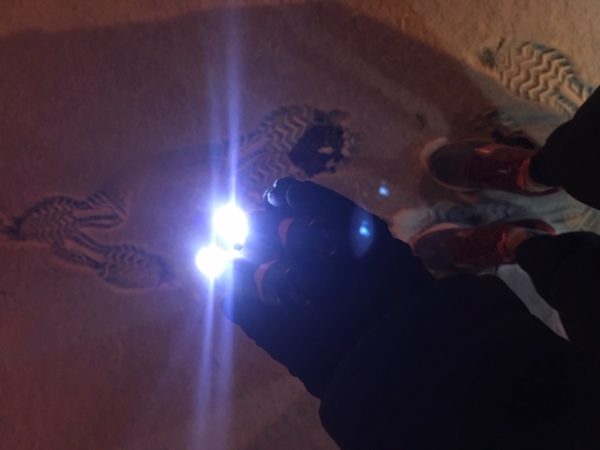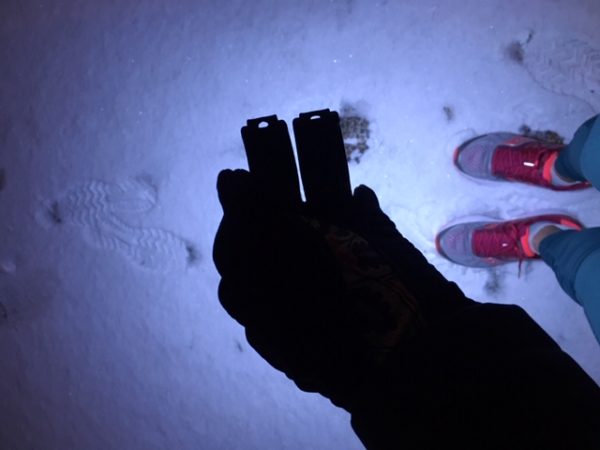 Wind, snow or rain - my Knuckle Lights are also waterproof. The straps are fully adjustable and can fit perfectly to your hands and over your gloves. These aren't only fantastic for running - but for walking the dog, family hikes and camping.
The Advanced Knuckle Lights set retails only for $60 and would make a great holiday gift or stocking for that special runner in your life. These are seriously life-changing if you plan on running outdoors this winter. The Original Knuckle Lights retail for $40 and come in a variety of colors. The original set are battery operated.